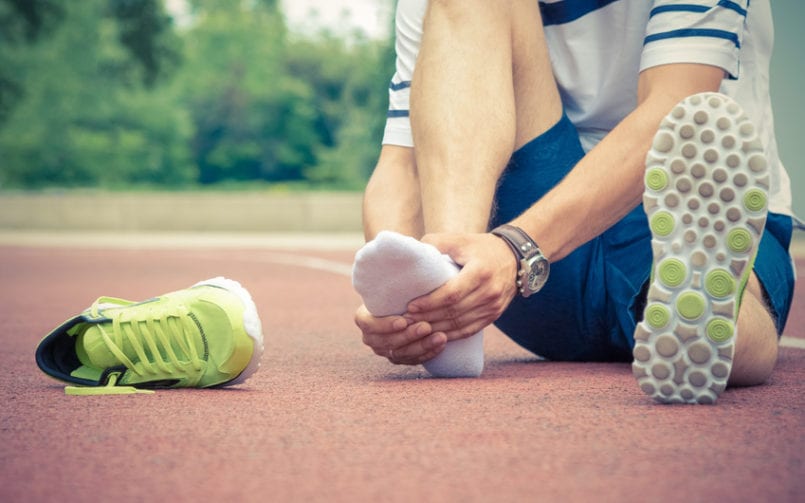 Foot health is a concern for every individual on the planet. Whether you're a kid running around the playground at school or a retired individual just walking through the park, foot pain can lead to some serious livelihood issues. When that foot pain involves one of the most famous athletes across the entire globe, an athlete known for his famous footwork, people start paying more attention.
According to ESPN, Neymar da Silva Santos Jr., the 26-year-old soccer superstar who happens to be the most expensive player of all time, recently underwent foot surgery that will keep him off the field for a while.
Neymar left Barcelona and signed a deal with the Paris Saint-Germain (PSG) worth $260 million. In 30 matches, he's scored 29 goals and provided 17 assists. In late February, Neymar collided with Marseille's Bouna Sarr and went down in agony. Neymar, his coaches and teammates, and his millions of fans around the world all hoped it was just an ankle twist, but it turned out to be much worse.
Neymar suffered a fifth metatarsal fracture, forcing him to undergo foot surgery.
"One month left [of recovery], but I'm making good progress, consolidating well," Neymar said. "I need about a month, but it is healing well. Everything is happening normally."
PSG coach Unai Emery announced that he's still hopeful Neymar will return this season.
"His recent medical test went well, and everything looks fine," Emery said. "He has progressed normally — he is close."
In America, approximately 75% of U.S. citizens will experience foot health problems of varying degrees of severity at one time or another throughout their lifetimes.
Bunion pain, for instance, can be extremely debilitating and can only get worse over time. Studies have shown that between 25% to 33% of American adults currently have bunion deformities resulting in varying degrees of pain. That's why if you believe you have bunion issues, or are dealing with any kind of foot health problem at all, you need to head to a medical professional right away.
If you want to learn more about painless bunion surgery or foot surgery in general, give Dr. Richard Moy a call today.